SPRINGFIELD, Ore. -- Power has been restored in Springfield after a car hit a power pole, leaving 60 customers in the dark.
Police said the outage happened at 2:30 a.m on South 32nd and Douglas Drive.
Witnesses told police Jacob Christopher Klein, 21, was speeding when they lost control and slid sideways into the utility pole. Police said the utility pole was sheared off the ground and covered the car with wires.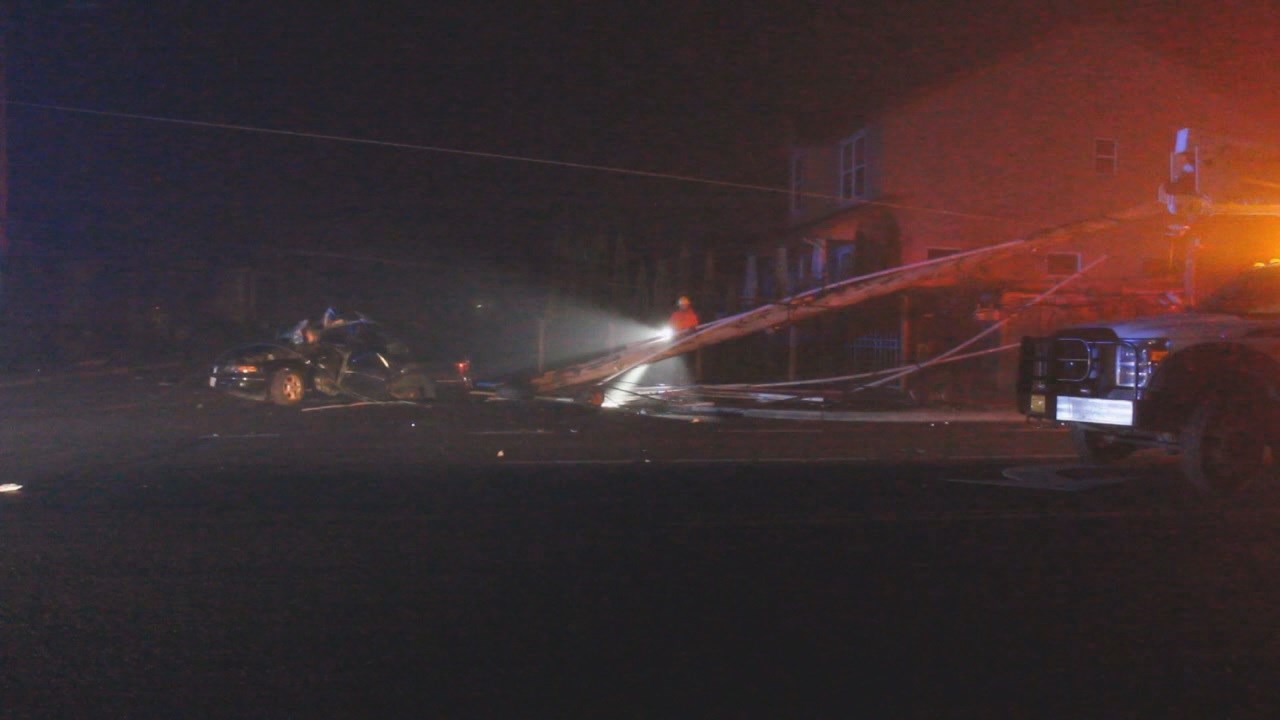 They said Klein managed to climb out of the sunroof. Klein suffered minor injuries and was treated at the hospital.
He was arrested on charges of DUII, reckless driving, reckless endangering, and criminal mischief.