CRESWELL, Ore. - Investigators are still trying to figure out what or who started a fire Sunday night at Creswell Forest Products.
Chief Danny Solesbee with South Lane Fire & Rescue said the call came in at 7:12 p.m. in the 82000 block of Butte Road.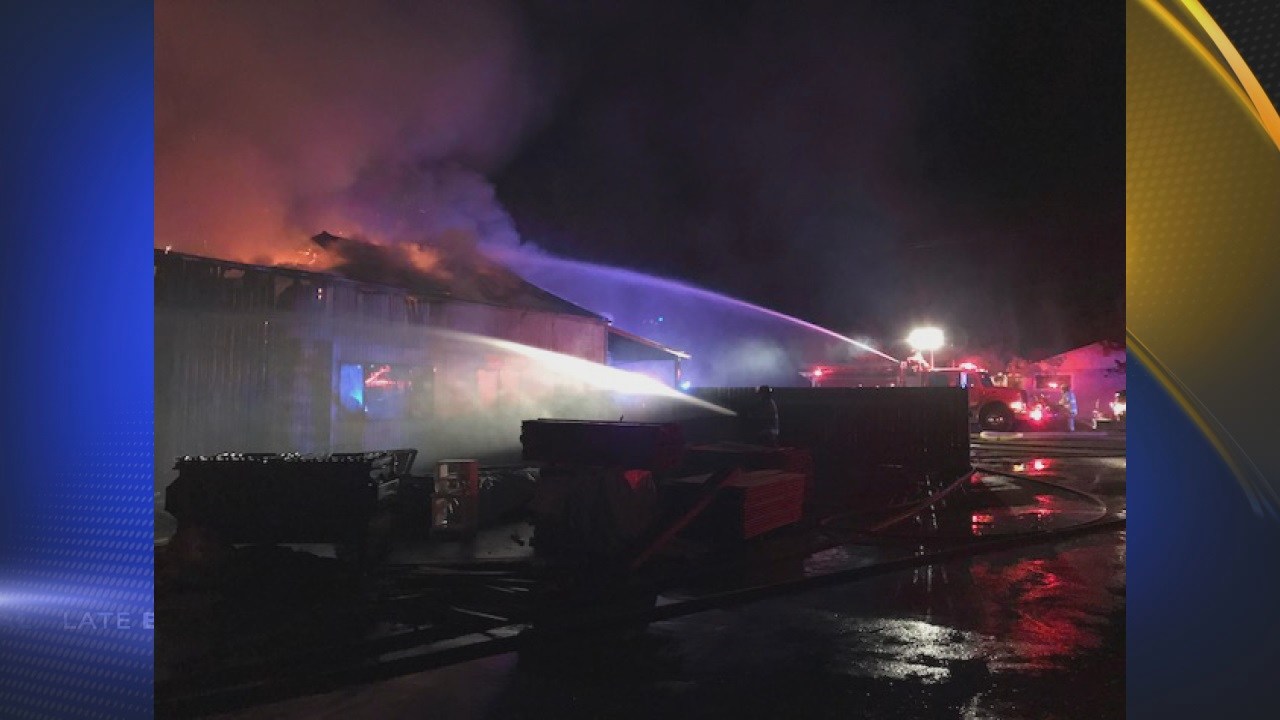 He said when firefighters arrived, the covered storage building was on fire. They were able to stop the fire before it got to the office, but there were water and smoke damage to the offices.
This is the second fire at this location this month. The first fire was on October 8th in a barrel inside of the same structure, but it was put out quickly.
Larry Aleksa has been the manager of Creswell Forest Products for the last two decades. Neighbors said Aleksa is adored by the community.
"He puts out the spare wood for people that can come by and get wood for their homes or if you have any projects, he's willing to do that and rebuild houses," said Theresa Fetter, a neighbor.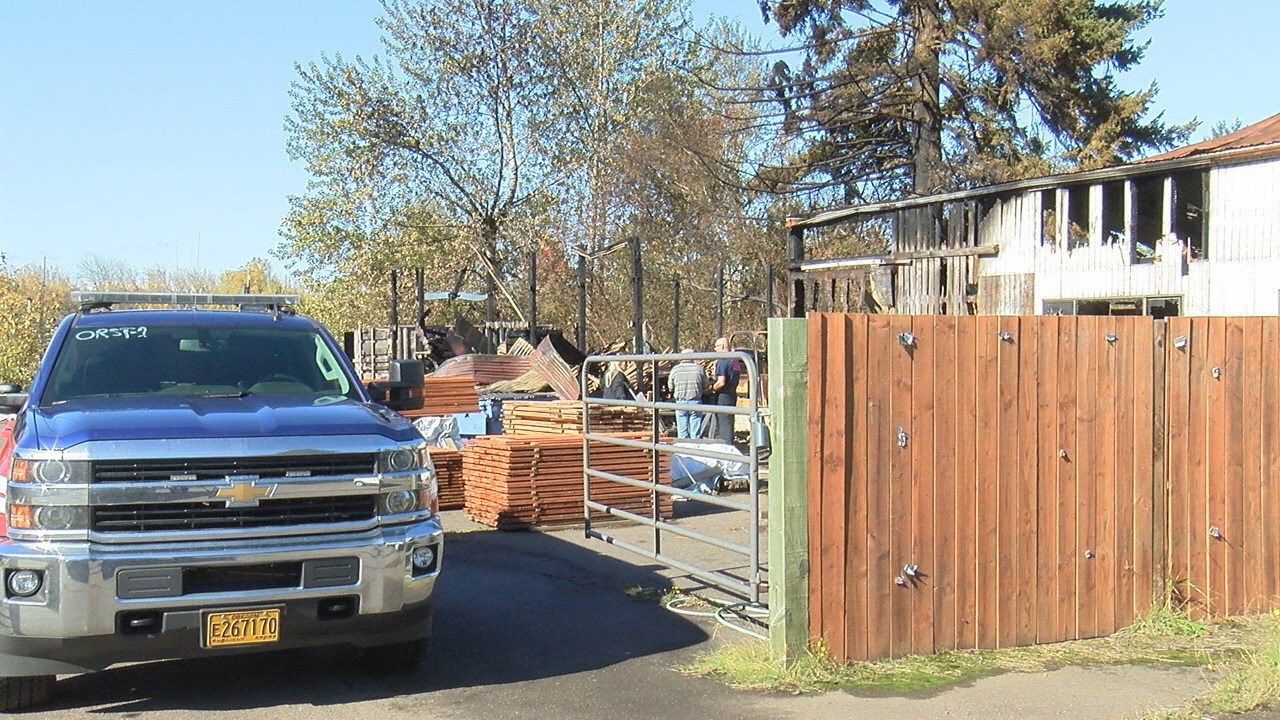 Fetter has lived in Creswell all of her life and across the street from Aleksa's business for the last 10 years. She said she could see the fire from more than a mile away when she received a call about the fire. She drove home to grab her cat and goldfish, worried about the possibility of the fire spreading.
"It was scary. I was worried about the neighbors right next to him - Phil, to make sure his house wasn't burning and his family...that they were okay," said Fetter.
Fetter said the area becomes very rural west of Creswell and if it wasn't for the weather, the damage could have been worse.
"If it was not for the rainy weather this past week, I do believe it would've not just affected and burnt the mill, but it would've spread to all of the hayfields and the neighborhoods surrounding it," said Fetter.
She said watching Aleksa's warehouse burn Sunday night was emotional for her.
"I had a sense of sadness when I got home. Just looking over knowing it's his livelihood and how much he provides for the community," said Fetter. "I'm devastated for Larry, the owner. My heart breaks. I cried."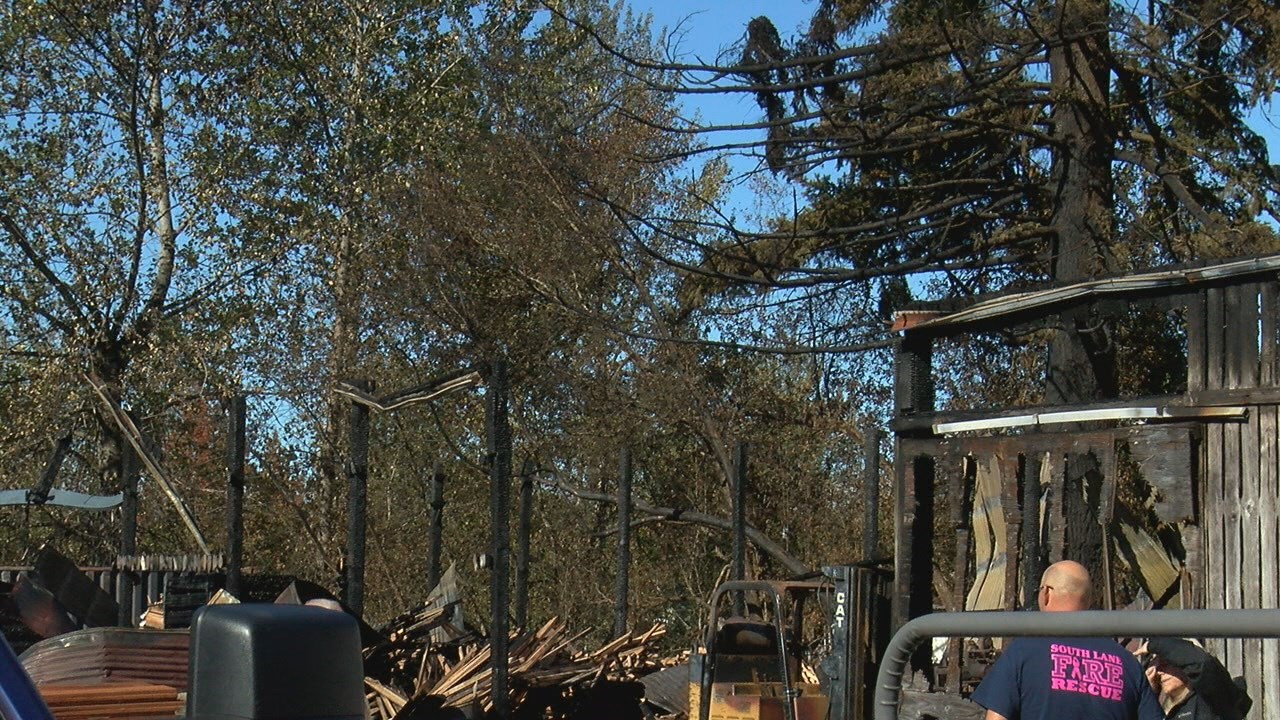 Officials estimate the damage is approximately $200,000. Aleksa said this warehouse and office will have to temporarily suspend business.
"Probably right now, it'll pretty much shut us down. I don't have a place to work from. We've really only got myself as an employee so it's not a big loss in employment. But it's a big loss to me," said Aleksa. "We don't know if we're going to rebuild or what. It's a little soon to know that."
Fetter said her neighborhood is normally safe, quiet, and peaceful. She said she doesn't think the fire could be arson. But if it is, she would be shocked.
"It is the time where everyone is coming up and down the road, coming to and from work, eating dinner, on their evening walks," said Fetter.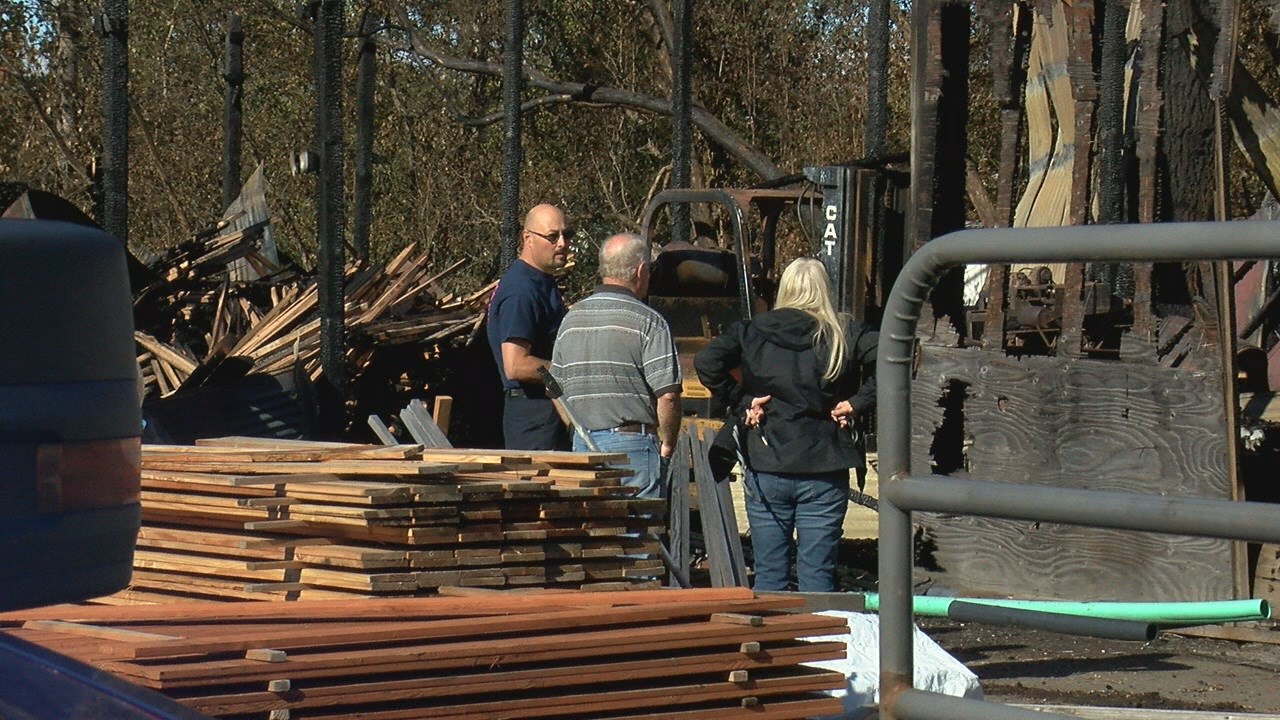 Investigators said the fire is suspicious. Aleksa said he agrees.
"I've been here for 40, 50 years and nothing's happened so I wouldn't think it would start on its own," said Aleksa.
The fire is still under investigation.
If you have any information on this fire, you are asked to contact the Lane County Sheriff's Office.