EUGENE, Ore. -- Concern continues to grow near an illegal dump site in north Eugene that caught on fire Sunday.
"Once it hit the tires, it was out of control at that point," said Tony Pena, Co-Owner of Stealth Recovery and Towing. His business is located next door to the property that caught fire, off of Kelso and Praire Streets. Fire crews said that's what primarily burned: piles of tires along with a generator.
Pena said several fire departments worked together to put the fire out.
"There's not a big enough thank you I can give to those guys for showing up like a team as they did to fight this fire," said Pena. He said he's also grateful for the neighboring tow companies who came to clear his yard while the fire was burning.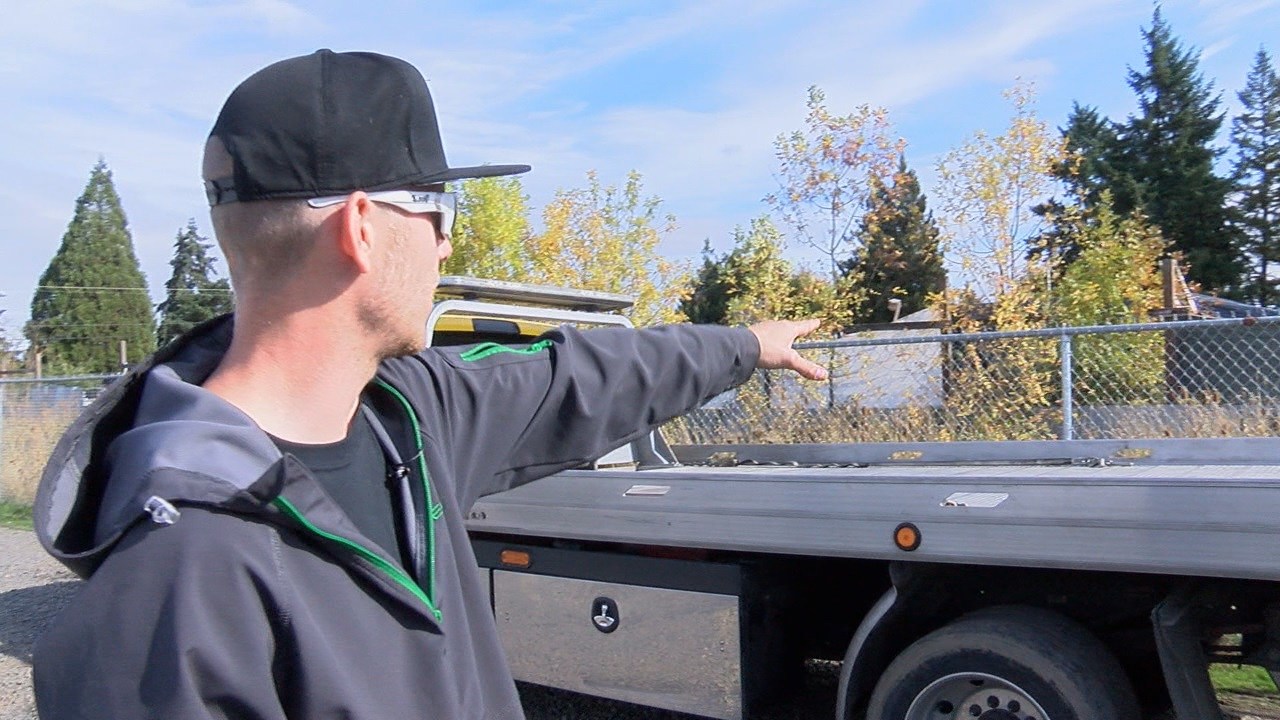 Pena said in his 10 years working at Stealth, this is the fourth fire on the property and the second one this year. He said fires aren't his only concern.
The property is also filled with hundreds of tires. The Department of Environmental Quality has been talking with the property's owner about removing them for five years.
They said although some tires have been removed, a full clean-up has not happened. Both the previous and current owner of the property have been fined by the DEQ, and those fines total more than $30,000.
Residents who live on that property tell KEZI that the owner has been working to dispose of them. They also say this fire was sparked by a generator.
Fire crews say they were unable to determine the exact cause, because there was so much damage.