CRESWELL, Ore. - Some citizens are holding another rally protesting a potential marijuana dispensary after they voted to ban dispensaries from operating in the town.
Dan Isaacson, the CEO of One Gro, said the company is trying to open the dispensary. He said the proposed location in Creswell is perfect for their business.
He said they are offering $105,000 in tax revenue to the city.
Isaacson warns other companies will never do the same.
"When THC eventually decides to come into their town, because it will, the next guy who comes in is not going to have that arrangement. You're going to get maybe 20, 30 grand out of them. So, I mean, I would prefer someone who lives and works in the area, who has their telephone number and their email address, and is on Facebook," said Isaacson.
Creswell will vote for or against allowing the dispensary to open on November 7th.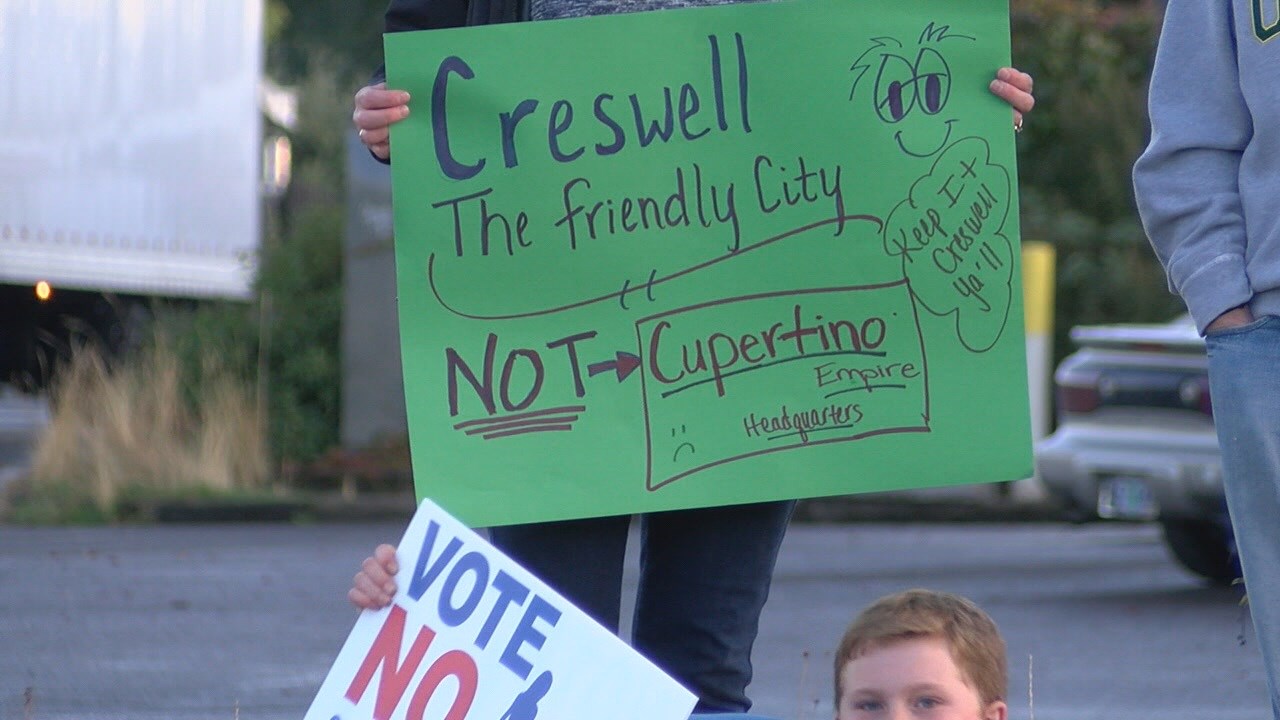 Scroll for more content...