EUGENE, Ore.-- Six firefighters spent the night in Eugene on Tuesday on their way from Seattle to Los Angeles.
The firefighters are participating in a bike ride that raises money for America's wounded veterans.
The stop in Eugene is one of the many resting points the riders will make in cities along the way. In each city they are hosting fundraisers that will benefit the Restoring Independence Supporting Empowerment (R.I.S.E) program. The program provides mortgage-free, specially adapted smart homes, home modifications, mobility devices, and adapted vehicles for the veterans.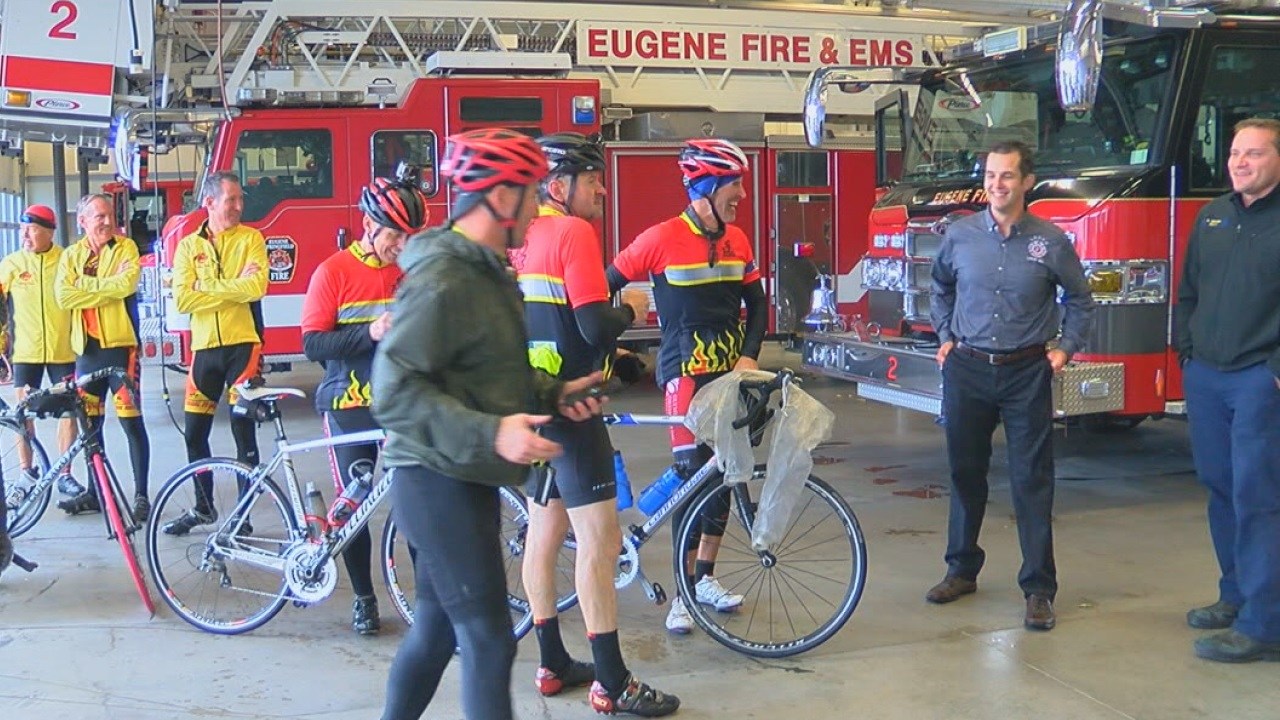 R.I.S.E. was created to provide wounded veterans and their families with the resources that will help them adapt to their new life challenges.
One hundred percent of the money earned during the fundraisers will be donated to the program.
Eight firefighters will ride the entire 1500 mile route. Fifty others are joining along the way.
They are expected to complete the ride on October 31st in Los Angeles, where they will be greeted by R.I.S.E. Founder Gary Sinise.